Villa Catalana Cellars
Welcome to Villa Catalana Cellars, open Saturdays from 1 to 4pm

We are open Saturdays from 1pm to 4pm, $10 tasting fee of which $5 is refundable with wine purchase. We are pouring our, 2014 Pinot Noir, 2015 Pinot Gris, 2013 Petite Sirah, 2015 Chardonnay, our Villa Catalana Red Blend (66% Cabernet 33% Syrah) and our Cascade Berry Fortified wine liquor. Our Cascade Berry Fortified Wine liquor and 2012 Pinot Noir won gold medals at the 2015 San Francisco Chronicle Wine Competition. In 2016 our 2013 Syrah won a bronze. We encourage you to bring a lunch or snacks and enjoy our gardens. When our chef has food available, we ask that you support him and do not bring food on those days. Please do not bring any outside beverages, except water or soft drinks. We have a bocce court on the lower dam. Groups up to 10 are welcome without a reservation, but if your group has more then 10, please e-mail us with the number and your plans. For groups over ten there maybe a fee charged. Please take any trash with you when you leave.
Lunch April 15th
Join us for a buffet lunch Saturday, April 15th from 1 to 4pm for $15. Chef Dave Clark will perform his culinary magicand create an Irish lunch to tease your taste buds. Reservations are not required, but if you have more than 8 people in your group, please let us know so we and set up a table for you.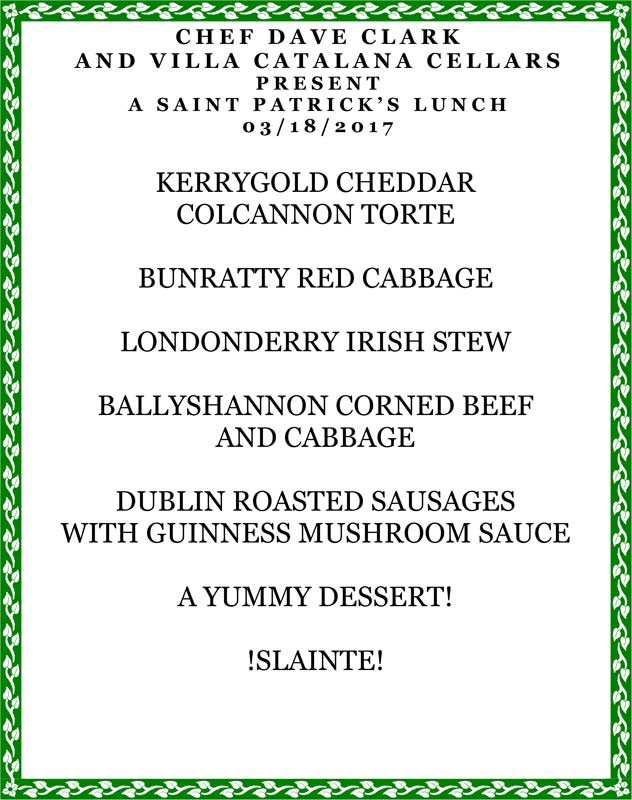 Winery Location Details
Located 30 minutes south of Portland between Oregon City and Canby in the lovely west Beaver Creek Valley.
Stroll through our gardens as you taste our wines.
BLOG ENTRIES
Test Blog Post...
read more
Posted on 23 October 2014 | 10:10 am
---
Latest Products